Seikido Philosophy: Tenets of Seikido
Seikido is defined as "The Way of the Universal Force ". That force is the natural life-giving energy that pervades all things everywhere, rather than the brute force associated with violence. The philosophical basis of Seikido is a personal code of conduct for behaviour, which can be summarized into five tenets. Seikido aims to achieve: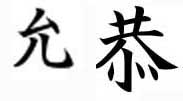 1. COURTESY - to always be polite and respectful of the rights of others; show respect for the knowledge of instructors, higher belts, parents, elders, and other persons; and treat others as valuable, important people.

2. INTEGRITY - to act according to your conscience, encourage a sense of justice, be honest and sincere, honour your commitments, keep your promises, and be courageous in defence of your rights or the rights of others.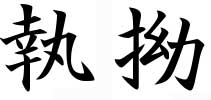 3. PERSEVERANCE - to be patient and persistent in working to achieve goals or overcome difficulties; and maintain an indomitable spirit that will not be defeated or victimized.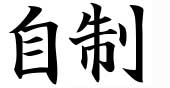 4. SELF CONTROL - to live within your capabilities, refrain from over indulgence, control your actions, assume responsibility for your own actions, and prevent injury to others.

5. HARMONY - to be confidently at peace with other persons (even an offender), your environment, and yourself; avoid extremism; see things as they are; and accept what cannot be changed. Ultimately, harmony means to be one with the force that enlivens the universe of existence.
Such a code of ethical conduct is not only an essential aspect of training, but a great responsibility. Seikido students must accept the responsibility that comes with proficiency and live by that code. They must acquire an understanding of the purpose of the student oath and what the tenets mean to their lives. Without adherence to ethical conduct practitioners can not achieve the respect that is necessary to live up to the standards expected of a true martial artist.
Everyone has the right to defend themselves; however, Seikido practitioners must be guided by ethical principles. Students must not harm others just because they are able to do so. It is not enough to be able to defend oneself against an attack if the result is serious injury of the other person. Controlled defending against an unprovoked attack, where neither attacker nor defender is injured, is the ultimate level of self defence. It requires not only great skill, but also ethical motives to defend oneself without hurting anyone. This is the goal of all true self-defence arts and must become the goal of all practitioners if they are to rise above mere performance of physical techniques.
The Seikido practitioner must be responsible for his own safety, those he/she is protecting, and for not inflicting unnecessary damage upon the aggressor. The goal of training is to gain the self-confidence whereby the student is proficient enough to achieve peaceful resolution of conflict wherever possible, without injury and without even having to resort to physical violence. It is always better to try to make a friend rather than an enemy. Part of the training teaches students to control their reactions to a potential showdown which may be caused by nothing more than a clash of egos.
Notwithstanding the best of intentions, it may not always be possible to avoid a fight, perhaps in a life threatening situation. Self defence outside the gym may require extreme measures. This is particularly true if defending against multiple attackers who are armed or are considerably larger than you, in which case decisive and possibly damaging counter strikes may be employed to avoid being harmed, including bone breaking kicks or stunning strikes to vulnerable target areas in order to incapacitate or even cripple an assailant. It is only long and intensive training that will allow the practitioner to maintain a calm and dispassionate view of events as they happen, and avoid confrontation and resolve potential conflicts before there is any need to resort to violence, and to influence any situation in a positive way.

seikido@gmail.com
© 2009 World Seikido. Last Updated September 2016